In the Fall of 2015, I worked with first year art students at Keyano College for just over a month in Fort MacMurray, AB. We created a large scale Raven titled The Unkindness. The finished piece was installed in Doug McRae Park for the Ignight Festival. We did opening and closing night performances!
Photo Credit- Rebecca Lai Keyano College, 2015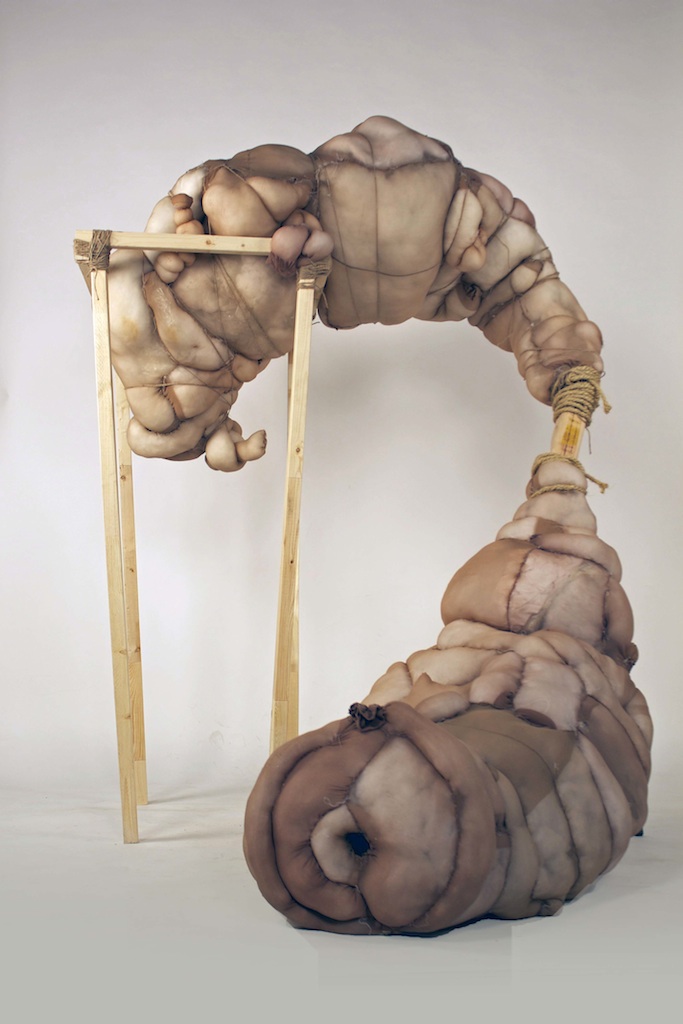 Sculptural work 2014-2015 (undergrad work)
Found objects, wood, wire, fabric, cotton batting, nylon, thread.
Collaborative Sculptures with Carson Tarnasky 2014. Photo Credit: Carson Tarnasky.
1. Cradled
2. Opening Up
Some of the Work created with the support of the Alberta Foundation for the Arts!! (better images to come)